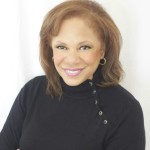 I've been in a leadership role literally for decades in organizations, business, companies, community groups and spiritual communities. I wish I could tell you it's always been easy – but I can't.
Instead – I'll share a very important but difficult story that changed my life and made me a real leader and mentor.
At one point in my life, I as going to give up my dreams. I'd been treated so unfairly and met with such hardships that I didn't know if I even wanted to reach the goals I had for my life. But then I remembered something important ….
You see, there was this woman in my town that everyone both loved and feared. She was a "first" to reach a powerful position in our community. She was a leader in a powerful organization that gave scholarship to high school girls to help them complete their studies and one month I was one of the lucky ones selected for this honor. This woman decided that I had "potential." Before I left on this particular journey in my life, she had looked me in the eye and said "I'm going to keep my eye on you. When you get back, you answer to me about what you achieved,"
It was that memory and the hopes and dreams of my parents and grandmother that came back to me as I lay crying on my bed that summer afternoon feeling defeated. I knew that if I went back to my hometown without finishing my course of study, I would not only have to face my family but I would have to face "that woman." Something in me just knew that I couldn't fail – I had to meet my goals.
I knew I had mentors who were waiting on my good report – and I wasn't going to let them down. I got up and choose to find the lesson in the pain and went on to reach my goal.
That incident happened several decades ago and my life was never the same. After I reached that one goal, I went on to achieve many other goals. I also decided that I would find ways to help others reach their goals and run towards their brilliance in life, even finding the lesson in the pain and challenges they had to face. I understood the importance of being a mentor to others.
Since then leadership roles have been in my life, literally, for decades. Before this pivotal incident, I had learned about being a "first" and pursuing goals even without direct role models. I started my first business in the eighth grade as an organist for local churches and music teacher for children in the neighborhood. My first internship in undergraduate school was with an economic development company where I learned to write business plans and work with business owners from a variety of backgrounds.
I say this was without direct role models because my life was certainly filled with role models of strong leaders who were only the "first" in their positions. As the world continues to evolve every area where people say "I never thought I'd see it happen will be filled by a brave leader who refuses to give up her or his dream.
After graduating with a marketing degree, I pursued my interest in working overseas by joining the Peace Corps. I worked in West Africa organizing and developing food cooperatives. Since then I've been to other African nations, Europe and most U.S. states for work or personal interests.
My education includes a B.S. in Marketing, an M.S. in Organizational Behavior, another M.A. in Organization Development and a Ph.D. in Human and Organization Systems. When I started my doctoral program, I used the inspiration of my entrepreneurial father and leadership and mentoring background of my mother to focus my studies on women's grassroots and community leadership styles. My dissertation research resulted in finding a unique empowerment leadership style of women who are leaders, mentors, and roles models in their professional, community or personal capacities.
I've been able to share this information as a keynote speaker and presenter at national and international conferences. I've even had the pleasure of delivering two commencement speeches, appear in the media and serve as a peer reviewer for a prominent small business journal.
More recently in visits to Spain and South Africa, I've had the opportunity to expand my intercultural awareness of economic development as well as marvel at the leadership abilities of women who live and work in a cornucopia of leadership positions.
As a faculty leader, diversity director and professional presenter, I've gained experiences that are beneficial to others in their leadership pursuits. While serving at a major University, I gained the confidence of my peers to serve as a faculty leader for five years, an experience that let me use my collaborative skills to open communication that helped move the organization to its stated goals with groups that often experienced broad differences of opinions. My leadership role as a diversity specialist broadened horizons for more professionals in public and private organizations and businesses.
I love writing and three published books later and articles in a leading leadership book published by John Wiley publishers is an excitement for me. It's been fun to support others to write and publish their works. The great thing is I love work with women from around the world to help them become great business professionals and leaders.
I look forward to supporting you.
Dr. Consuelo
"I'm a new copywriter. Although I've been writing for a while, I needed some guidance in terms of my copywriting business. I booked a session with Consuelo Meux and we had a telephone meeting. The advice she gave me was incredible. Consuelo gave me detailed information on how to market my copywriting business, strategies to use to get and keep satisfied clients and how to offer value to them so they will keep using my services. At the end of the session I had clarity and direction. I intend to keep using her Consuelo's coaching services. I know that she will help me achieve my business goals. If you're serious about growing your business, I would advise you to contact Consuelo Meux."
June Whittle, Copywriter, Blog Designer, www.DivineCopywriter.com